10★
6★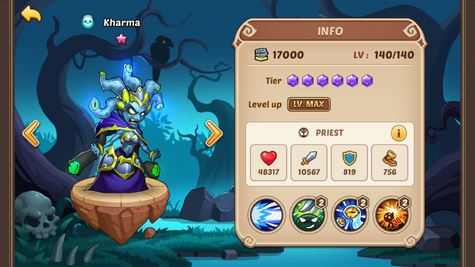 5★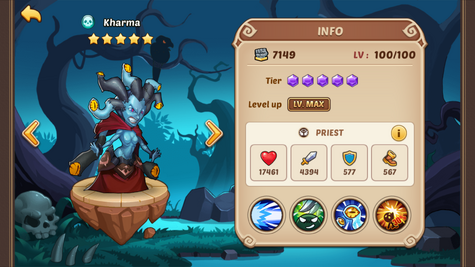 Skills
ACTIVE
Kharma Rays - Deals (116% of Attack) damage against back-line enemies and has a 25% chance to petrify them for 2 rounds.
PASSIVE
Precise Strike - Basic attack targets front-line enemies, dealing (85% damage), reduce targets' Dodge by 10% for 3 rounds. Cannot be dodged.
Kharma's Eye - Increases Hit by 25% and attack by 25%.
Blood Strike - While below 50% health, increases Attack by 60% for 3 rounds. Skill can be triggered only once.